Madox Premium 49cc PETROL KIDS MINI QUAD BIKE
Brands Nitro Motors
Model: Madox Premium 49cc 6"
Availability: In Stock
International Delivery
We deliver our products to 32 European Countries directly from our warehouse in Germany. We provide tracking number for every order.
Best Price Guaranteed
We cooporate with the largest importer in Europe and largest shipping companies: DPD & Kuehne+Nagel
We are EU Company
All our prices include all taxes for all European customers ! You won't be suprised by getting extra bill from customs!
Madox Premium 49cc Quad. The Original Repti mini quad is one of the most popular quads on themarket available at MiniBikes.store. Equipped with the easy pull start system,it can be started 70% easier. Speed control, three disc brakes and a killswitch used for stopping the engine, located at the back of the quad, willprovide maximum safety. Simply watch the video and see our Madox Premium 49cc in action.Compare our prices with the competition and make sure you are not overpaying.We guarantee you an original product at the best price on the market.
Extras:
- 49cc 2 stroke Nitro Motors Engine
- Great quality tyres
- Speed restrictor
- Safety kill switch
- Discbrakes
- Racingexhaust with aluminum end
- Sport airfilter (mushroom-shaped metal)
- Easy pull starter
- Off Roadprofile tires
- Front and rear suspension
-Recommended Riders Age Group 3-7 Years Old
- Full support on our youtubechannel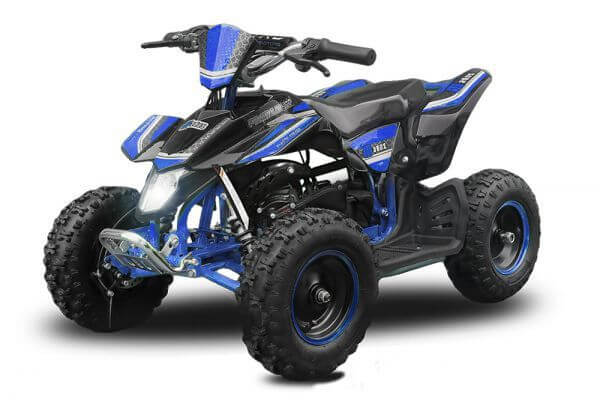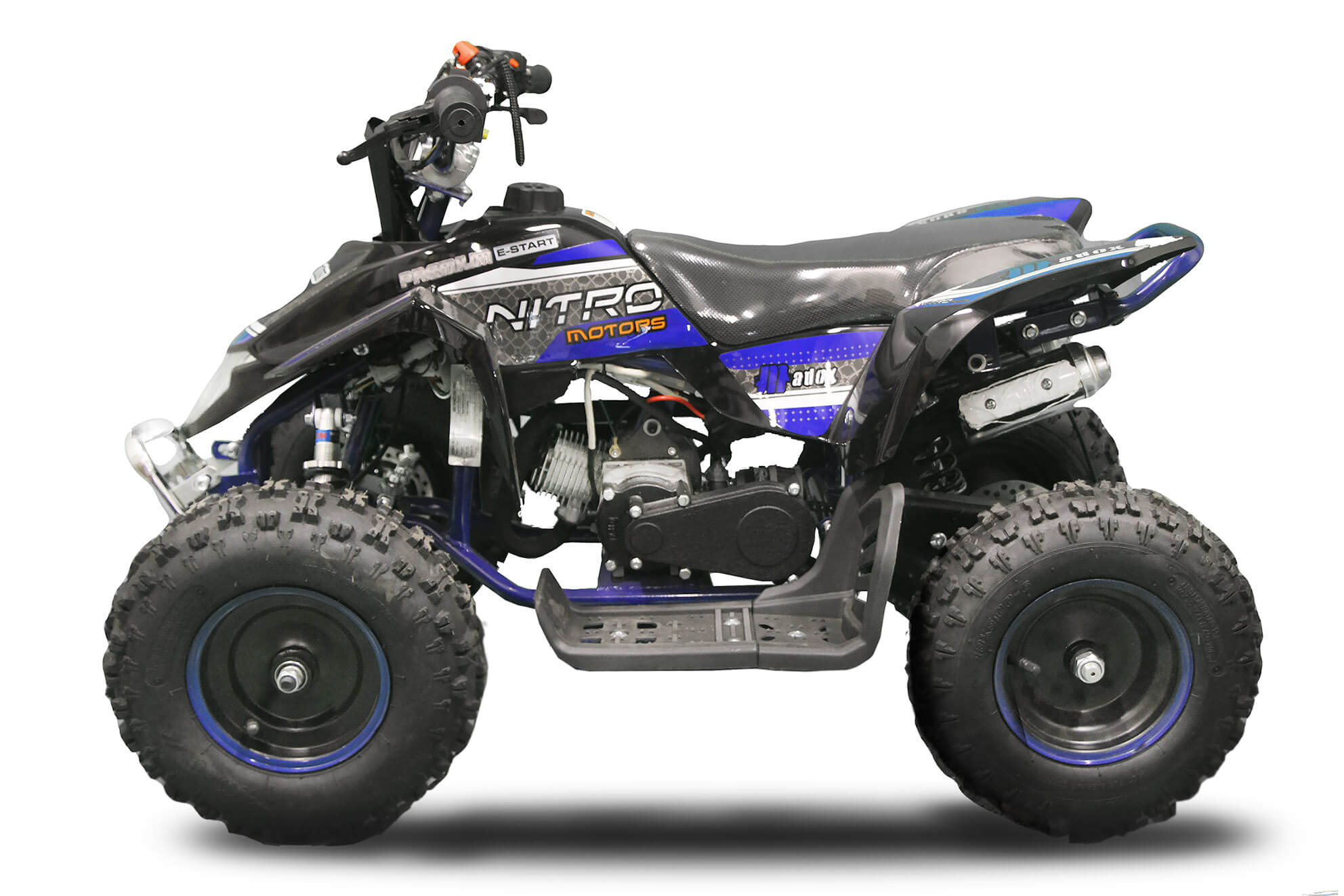 Specification:
Manufacturer

Nitro Motors

Engine

49cc 2 stroke air cooled

Performance

3.5hp

V-Max

50 km / h

Transmission

Automatic

Drive

Chain

Ignition

Easy pull start / CDI

Fuel

1:25 petrol-oil mixture

Brakes

Front & rear disc brakes

Wheels

6"

Weight

42 Kg

Max Load

65Kg

Dimensions in mm

LxWxH

1060x590x650

Seat height from the ground

500

Ground clearance

130

Recommended age group

3-7
Note:
Product will be send in the box almost fully assembled, you will be required to put few parts on (wheels, handle bar, mudguard etc.) Build time aprox. 15-40min. Please visit our youtube channel for instruction videos:

All Motorbikes and Quads sold by MiniBikes.Store must be operated in a responsible manner.
Children under the age of 14 must be supervised at all times.
Please have the correct safety equipment and clothing when using bikes or similar machines.
The use of any powered vehicle can involve the risk of serious harm or injury if not operated correctly.
All Motorbikes and Quads sold by MiniBikes.Store are not permitted on public roads or motorways.
In the event of these bikes being used on a public roads can result in criminal proceedings.
Tags: Madox, Premium, 49cc, PETROL, KIDS, MINI, QUAD, BIKE